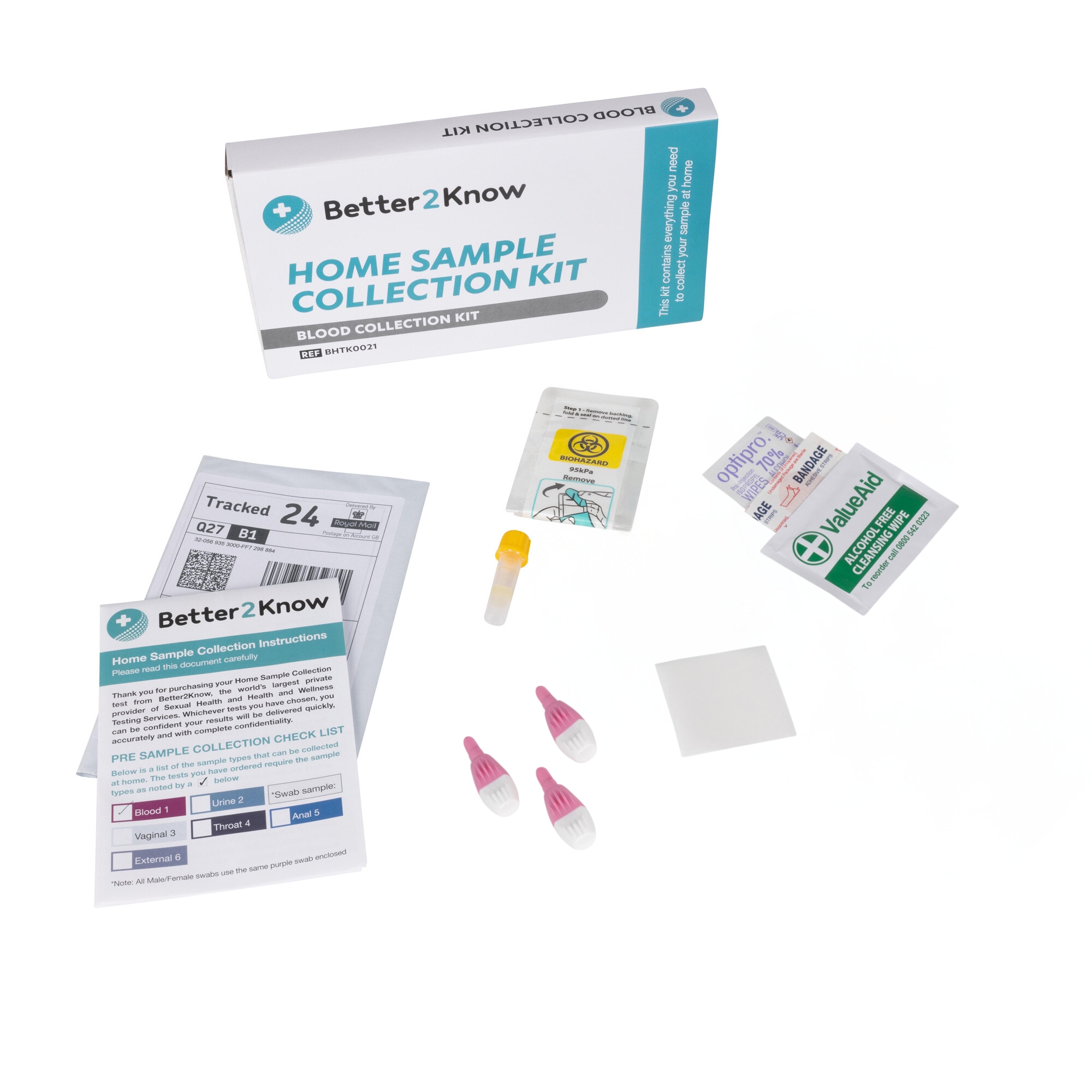 Product Description
How it works
FAQs
Product Description
Better2Know Terms & Conditions
What is Calcium?
Calcium is one of the most important minerals in the body, the majority of it is found in bones and teeth. Small amounts of calcium circulate in the bloodstream preventing blood clots, regulating muscle activity and aiding in communication between the body and brain. Calcium can be found in many different areas of our diet such as:
green leafy vegetables
dairy products
nuts
bread
tofu
some types of fish
soya
What are the symptoms of not having enough Calcium?
Calcium deficiency, also known as Hypocalcaemia, can be indicated with symptoms such as:
stomach pains
fatigue
muscle cramps
numbness or tingling in the fingers
dermatitis
loss of appetite
If left untreated, the condition can lead to rickets in children or osteoporosis in adults.
What are the symptoms of having too much Calcium?
High levels of calcium, or Hypercalcaemia, can be indicated with symptoms such as:
nausea
increased thirst
stomach pain
tiredness
diarrhoea
loss of appetite
Why should I consider a Calcium Test?
If you believe that you are experiencing any of the symptoms mentioned above or you are interested or concerned about your current dietary intake of calcium, Better2Know's calcium home test will provide you with a quick and accurate analysis of your calcium status.
What is the Better2Know home testing process?
Your Calcium home test collection kit uses a small blood sample, which is collected using a finger prick lancet. Your plainly packaged home testing kit will contain three lancets, a gold-topped blood collection tube, wipes, a plaster and a pathology form. Your kit will also include a postage-paid envelope to our laboratory, enabling you to send your sample directly to our accredited laboratory in Ireland. Instructions on how to perform your test will be provided with your home sample collection kit. However our trained Patient Services team are always available should you require further help.
When will my home testing kit arrive?
If you order before 4 pm, Monday to Friday your kit will be dispatched the same day. Your kit will be sent in plain packaging. You will receive your kit in 2 to 4 days. Delivery times may vary depending on where you live. Please call us if you would like to arrange a faster delivery for an extra fee.
How will I receive my test results?
Your Calcium Home test results will be available the same working day from the receipt of your sample at our fully certified laboratory. You can view your results online at any time using the Better2Know website's secure patient area. Simply log in using the details emailed to you when placing your order. A Better2Know advisor will contact you personally to report your results.
What should I do with my results?
The results of your home test will determine the levels of calcium in your system. If your calcium levels are abnormal it is important to seek medical advice. Your doctor will suggest the most appropriate course of treatment for your condition. You can take your Better2Know results to your own doctor, or Better2Know can arrange a doctor's consultation following the receipt of your results. This private medical professional will go through your results in more detail and discuss the most appropriate treatment for you.
How can I order my home test?
To order you Better2Know calcium home test online now, select the blue, 'Add to Basket' button and proceed to our secure checkout page .
How it works
How It Works
Buying your home test kits online is simple:
1

Buy your test online.

2

Receive it in the post.

3

Provide a sample.

4

Return your sample to our lab in the postage-paid return envelope provided

5

Check your results securely online.
We provide a completely confidential and anonymous service. Please refer to our FAQs above, for more information. If you have any additional questions, please do not hesitate to contact us, using the phone number at the top of the page.
FAQs
Frequently Asked Questions
Q: When will you send my kit to me?
If your order is placed before 4pm on a working day, then it will be sent the same day. Otherwise it will be sent on the next working day.
Q: Why do you need my email address?
Your Patient Services Manager, Louise Wright, will email you your login details to access your results, a confirmation your kit has been dispatched and finally when all your results are ready. We do not sell on or email you any other marketing materials, that is why we do not ask you to opt in or out of anything.
Q: Do I need to use my real name?
No, but the postman does need to know where to deliver the kit to. As long as you use a name that will get the kit to you, then we do not need your real name.
Q: What does the kit packaging look like?
It will arrive in plain white envelope with your typed name and address on it.
Q: What if I have any more questions?
You can email Louise by replying to one of the emails she has sent to you. She will do her best to answer them.