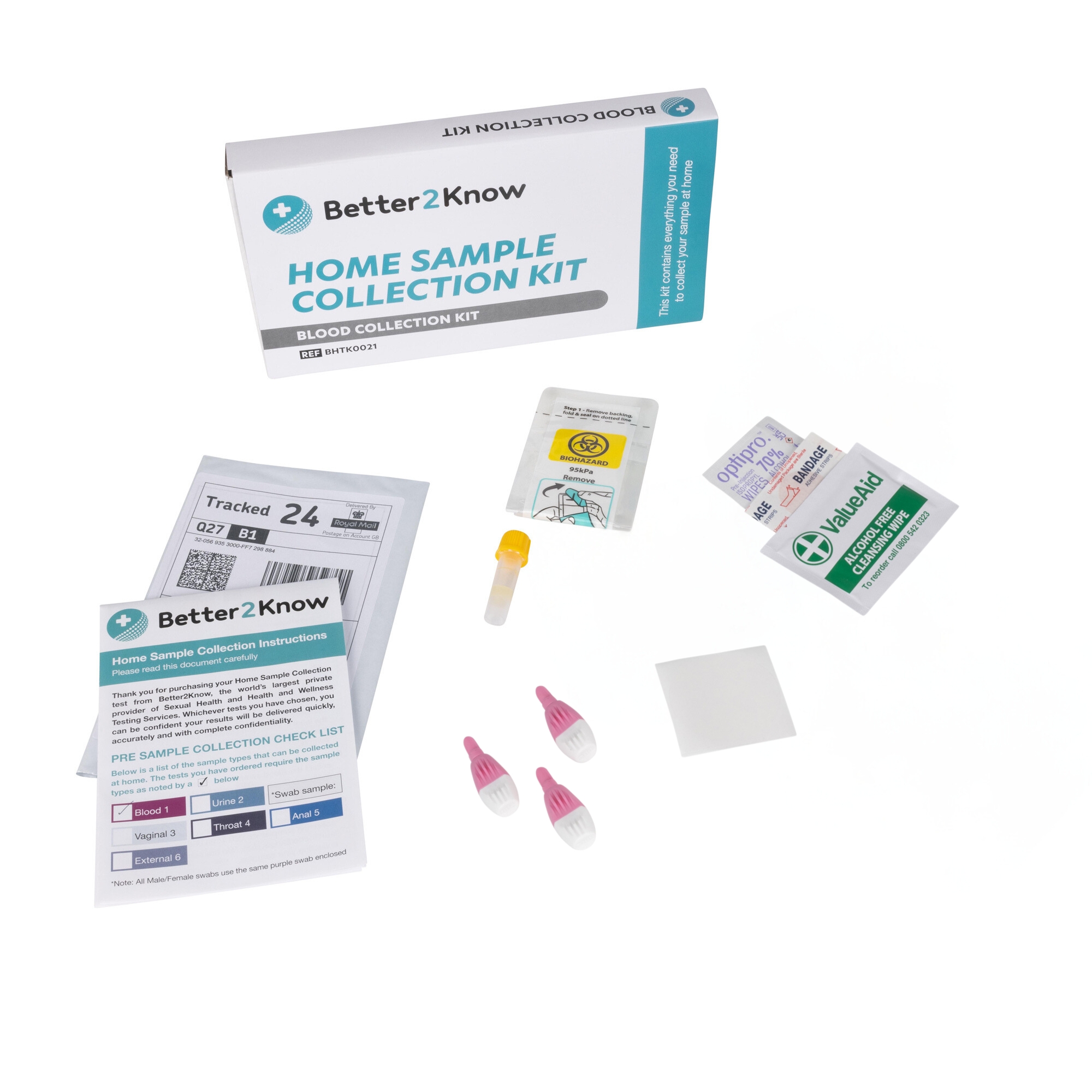 Product Description
How it works
FAQs
Product Description
Better2Know Terms & Conditions
What does a Coeliac IgA Endomysial Antibody test involve?
People with Coeliac Disease experience an immunological bodily reaction to dietary gluten (from rye, barley, and wheat products) whereby the small intestine endures damage caused by this reaction. Oftentimes, these people have a genetic predisposition to this disease. 1 in 300 people throughout Europe are diagnosed with this disorder. The ideal diagnosis is a biopsy of the small intestine, but other blood tests can measure the number of antibodies present that may indicate Coeliac Disease, such as IgA Endomysial, a specific marker of the disorder found in many people with the condition. These blood tests are less invasive and simpler, making them a more convenient and efficient option for those wanting to test for Coeliac Disease.
Why consider a Coeliac IgA Endomysial Antibody test?
Long-term effects of Endomysial Antibodies include poor nutrient absorption, as they cause intestinal swelling and damage of the small intestine over time. You should take this test if you experience any of the following symptoms
Vomiting
Diarrhoea or pale coloured stools
Nausea
Stomach pain
Cramping and/or bloating
Fatigue
Constipation
Weight loss
Please note that you need to eat gluten for a few weeks prior to taking this test. This is because the body only produces Endomysial Antibodies when the person with Coeliac Disease includes gluten in their diet.
Explain the Better2Know home test process?
The Coeliac Disease IgA Endomysial Antibody test requires a home blood sample. Using the tools and pre-paid envelope provided, you will take your blood sample and send it to an accredited Better2Know lab. When taking your blood sample, you will use the three finger prick lancets, collection tube, pathology form, and wipes provided to complete your collection. You will also receive instructions from a member of our Patient services team about how to correctly take your own blood sample, which we ask that you follow carefully. Once you send your sample to us, our lab will perform quick analysis to provide you with accurate results.
When will my testing kit arrive?
If you order the Coeliac Disease IgA Endomysial Antibody test kit before end of business hours Monday-Friday, it will be sent out that same day via An Post. The package should reach you in 2 to 4 days. If you wish to track your package, a tracking service is available for your convenience if you select Special Delivery at online checkout. p>
How will I receive my results?
Within two workdays of your sample's arrival at our lab, your confidential results will be ready. You will be contacted directly by a member of our Patient Services team when your results are available. In addition, you may also access your online secure patient portal at any time on our website. As soon as your results are ready, they will be listed in this portal.
What should I do about my results?
If this test detects an intolerance in your system, you should further discuss the results with a nutritionist or a GP in the event that further testing or investigation is needed. Better2Know can arrange consultations between you and a medical professional either about your test results or before you even take the test. These private consultations can be in person or over the phone. You may also discuss your results with a doctor or GP of your choice.
A negative result does not always rule out the possibility of Coeliac Disease. For instance, if you have a more moderate gluten sensitivity, a negative result may appear. In addition, a small number of cases show that some people are unable to produce any IgA antibodies and therefore do not produce Endomysial Antibodies either.
How can I order my home test?
On this IgA Endomysial Antibody test kit page, you can select 'Add to Basket' and proceed to checkout. If you would like to purchase the test kit over the phone, you can call the Better2Know number listed at the top of this page to securely process your order with a member of our Patient Services team, who is available 24/7 for your convenience. These dedicated professionals can help you book any of our clinic-based health tests and screens throughout Ireland, and they can answer any questions you may have.
How it works
How It Works
Buying your home test kits online is simple:
1

Buy your test online.

2

Receive it in the post.

3

Provide a sample.

4

Return your sample to our lab in the postage-paid return envelope provided

5

Check your results securely online.
We provide a completely confidential and anonymous service. Please refer to our FAQs above, for more information. If you have any additional questions, please do not hesitate to contact us, using the phone number at the top of the page.
FAQs
Frequently Asked Questions
Q: When will you send my kit to me?
If your order is placed before 4pm on a working day, then it will be sent the same day. Otherwise it will be sent on the next working day.
Q: Why do you need my email address?
Your Patient Services Manager, Louise Wright, will email you your login details to access your results, a confirmation your kit has been dispatched and finally when all your results are ready. We do not sell on or email you any other marketing materials, that is why we do not ask you to opt in or out of anything.
Q: Do I need to use my real name?
No, but the postman does need to know where to deliver the kit to. As long as you use a name that will get the kit to you, then we do not need your real name.
Q: What does the kit packaging look like?
It will arrive in plain white envelope with your typed name and address on it.
Q: What if I have any more questions?
You can email Louise by replying to one of the emails she has sent to you. She will do her best to answer them.