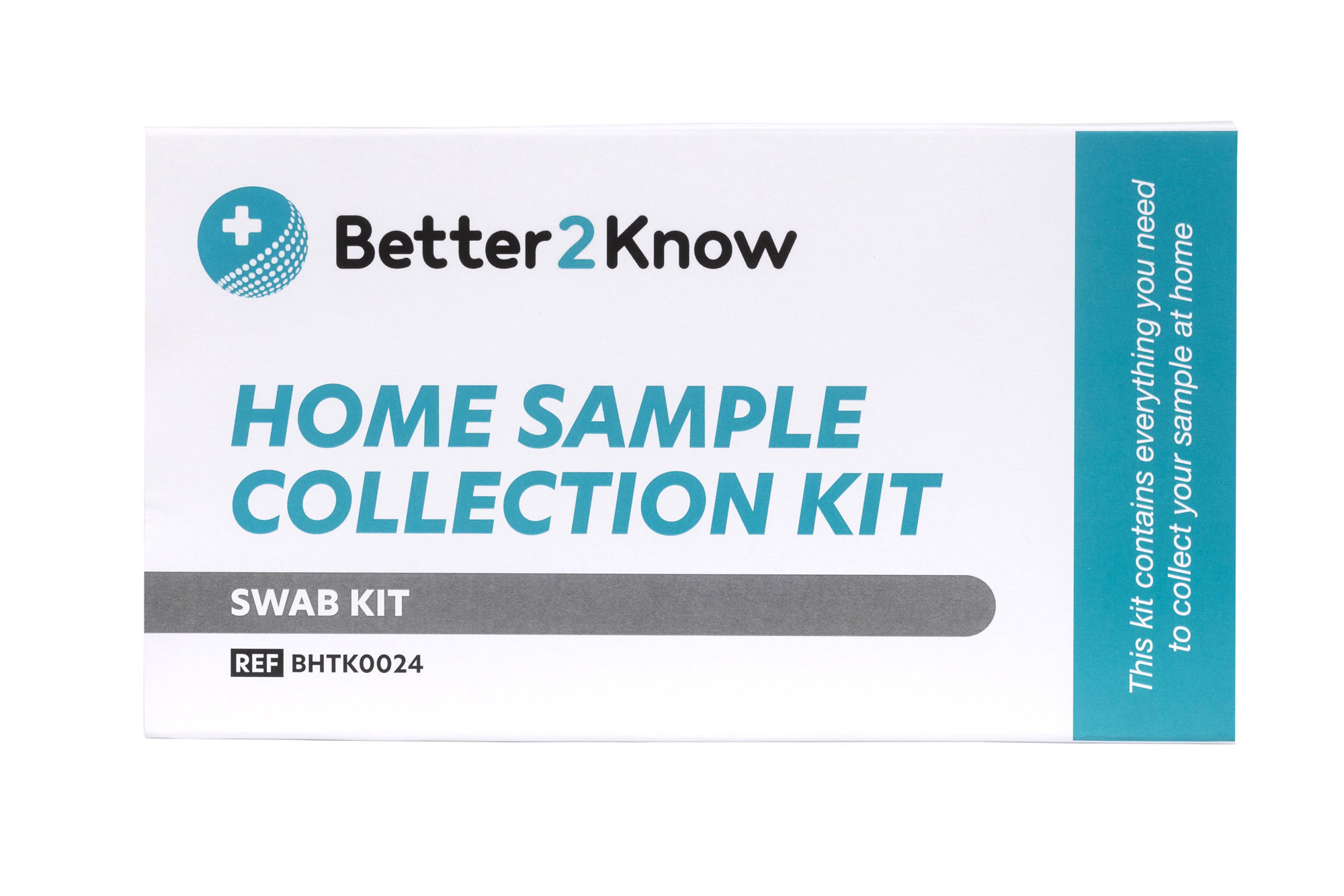 Product Description
How it works
FAQs
Product Description
Better2Know Terms & Conditions
What is Group B Streptococcus?
Group B Streptococcus or GBS is a bacterial infection found in the vagina or rectum of a woman. It can be transmitted to infants through childbirth and is the most widespread reason for serious infections in infants post birth, including meningitis in babies up to three months of age.
Getting tested for Group B Strep is important in the last stages (last 5 weeks) of pregnancy to prevent your baby getting the infection.
Transmitting the infection can be prevented with the use of antibiotics provided to the mother during childbirth. Antibiotics are given intravenously to the mother as oral versions has been found to be less effective. The most important thing is to know if the mother is infected as GBS is not regularly tested for.
Is this GBS test accurate?
This test should not be taken earlier than five weeks prior to the birth, this is when it is 96% predictive that the mother having an infection at the time of birth. 4% of infections are developed after completing the test and around 13% of GBS infections will have cleared between taking the test and childbirth.
You should speak to your midwife immediately if you test positive for Group B Streptococcus.
How does this GBS test work?
Better2Know will ship your home sample collection kit for GBS to any address of your choosing. It will contain everything you need to collect your two swab samples and complete your test.
It is very important to follow the instructions provided very carefully to ensure proper collection of the sample and that no harm comes to your baby. You can then return your sample to our accredited laboratory using the postage paid return envelope provided.
When will my GBS kit arrive?
We ship the same day if orders are placed before 4pm Monday through Friday. Your test should arrive within two to five working days depending on your location. If you would prefer a faster delivery service, please call us so that we can arrange it for you.
How long before I get my GBS results?
Results for Group B Streptococcus are usually ready to view within three working days of your sample arriving to our laboratory. You can view your results at any time through your secure online patient area located in the Better2Know website.
What happens if my GBS test is positive?
Speak to your midwife as soon as you can if you test positive. They will discuss next steps and revisions to your plans for the birth and leading up to it.
Is testing for GBS with Better2Know confidential?
All of your personal details, results and treatment if necessary are 100% confidential and secure. Better2Know will never speak to anyone else, not even your GP without your permission.
When should I have my GBS test?
You can order your GBS test at any time during your pregnancy, but you should not use it before your final five weeks to ensure an accurate result.
How it works
How It Works
Buying your home test kits online is simple:
1

Buy your test online.

2

Receive it in the post.

3

Provide a sample.

4

Return your sample to our lab in the postage-paid return envelope provided

5

Check your results securely online.
We provide a completely confidential and anonymous service. Please refer to our FAQs above, for more information. If you have any additional questions, please do not hesitate to contact us, using the phone number at the top of the page.
FAQs
Frequently Asked Questions
Q: When will you send my kit to me?
If your order is placed before 4pm on a working day, then it will be sent the same day. Otherwise it will be sent on the next working day.
Q: Why do you need my email address?
Your Patient Services Manager, Louise Wright, will email you your login details to access your results, a confirmation your kit has been dispatched and finally when all your results are ready. We do not sell on or email you any other marketing materials, that is why we do not ask you to opt in or out of anything.
Q: Do I need to use my real name?
No, but the postman does need to know where to deliver the kit to. As long as you use a name that will get the kit to you, then we do not need your real name.
Q: What does the kit packaging look like?
It will arrive in plain white envelope with your typed name and address on it.
Q: What if I have any more questions?
You can email Louise by replying to one of the emails she has sent to you. She will do her best to answer them.