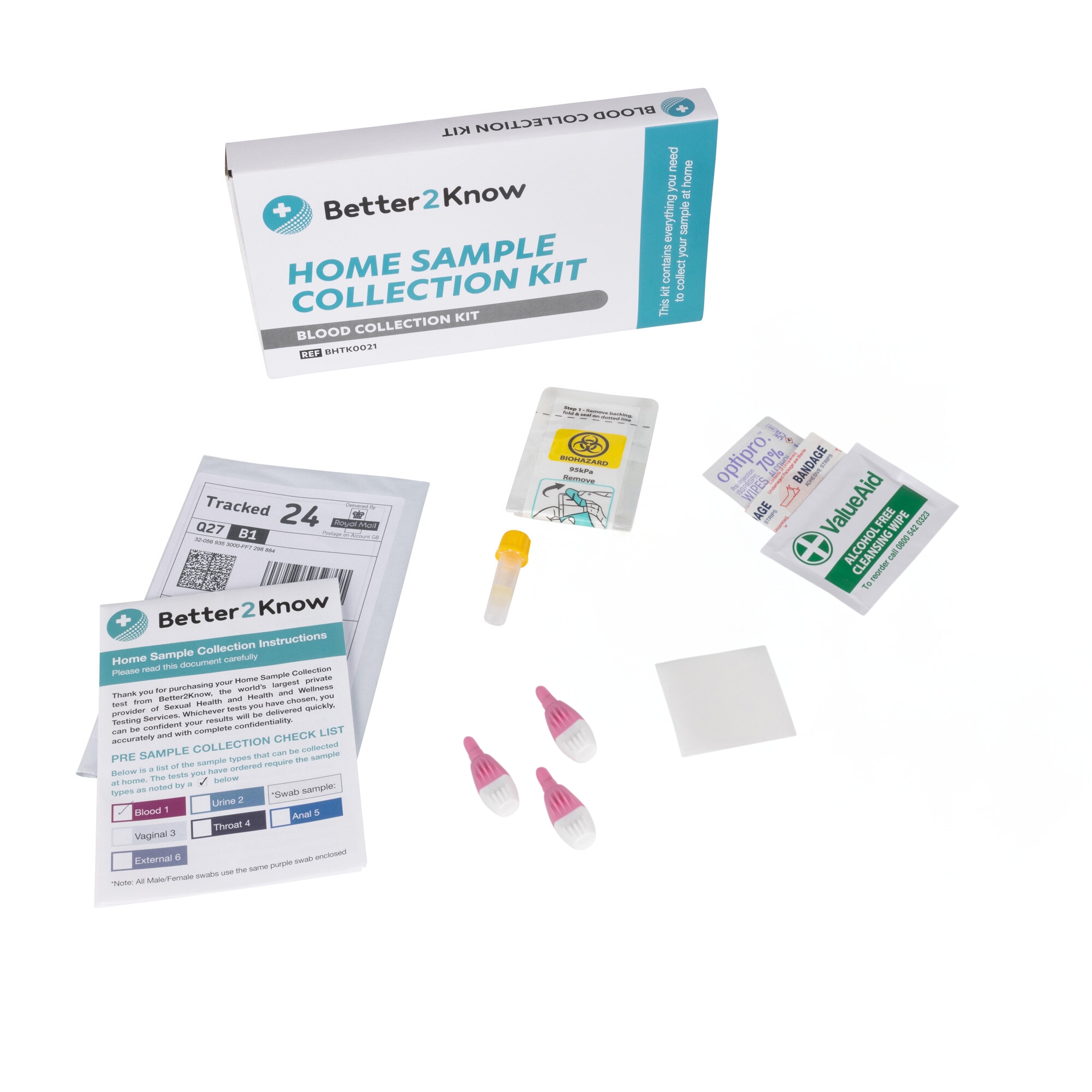 Product Description
How it works
FAQs
Product Description
Better2Know Terms & Conditions
What does the Iron Test involve?
An Iron Test measures your overall iron levels. Since iron is not made by the body, it must be mindfully consumed through food or supplements. Iron helps make red blood cells for the body, so it is an essential nutrient that must be optimally present in the body.
Why should I consider an Iron Test?
Over time, iron deficiency anaemia can develop because of low iron levels in the body. Specifically, iron is crucial for development during childhood, pregnancy, and instances of chronic blood loss, such as colon cancer, stomach ulcers, and heavy periods. People who endure other conditions, such as Coeliac Disease, experience depleted iron stores as well and should be aware of their potential for iron deficiency.
Although iron deficiency anaemia does not always produce symptoms during early stages, many symptoms can develop over time. Common symptoms include:
Dizziness
Weakness
Fatigue
Headaches
Heart palpitations
Pale skin
Whether you are pregnant, experience heavy periods, have Coeliac Disease, or are dealing with any of these symptoms, the Iron Status Test will determine whether your iron levels are optimal or not.
While this is less common, iron overload can have severe adverse health effects, especially in children.
How does the Iron Test work?
Your test kit will be delivered to your door, and you will collect your blood sample with the given tools. Using the pre-paid postage envelope, you will then send in this sample to our lab for efficient analysis and results.
What tests are run on my sample?
The Better2Know Iron Test identifies your current iron levels and also measures:
Iron. This test reveals whether your iron levels are too low or too high.
Total iron-binding capacity. This test determines your blood's ability to transport iron throughout the body.
Ferritin. This test measures how much iron is currently stored in your body and is used to help diagnose iron overload or anaemia.
Transferrin saturation. This protein is primarily responsible for binding iron in your blood.
When does my testing kit arrive?
When you order your test kid before end of day Monday-Friday, your package is dispatched via An Post that same day. At checkout, you can choose Special Delivery to track your package. It should reach you within 2 to 4 days depending on your location.
How do I obtain my test results?
Within one workday of your sample arriving at our lab for analysis, your results will be ready. You may check the status of your results at any time in your secure patient portal on our website. However, as soon as your results are available, a member of our team will reach out to you directly via your chosen method of contact to relay your results.
What should I do about my test results?
You should speak with a healthcare professional if your iron levels are revealed to be abnormal. Better2Know can assist you in scheduling a private consultation with a skilled doctor in your area. You can also discuss your results with your GP. This meeting will help you choose next steps whether you require supplements or dietary changes.
How do I order my test kit?
On this test kit page, select 'Add to Basket' to proceed to checkout. You can also purchase your kit over the phone when you call the number listed at the top of this page. Our Patient Services team is available to assist you or answer any questions you may have.
Better2Know offers a variety of health tests and scans throughout Ireland. Our dedicated team is available to help you 24/7.
How it works
How It Works
Buying your home test kits online is simple:
1

Buy your test online.

2

Receive it in the post.

3

Provide a sample.

4

Return your sample to our lab in the postage-paid return envelope provided

5

Check your results securely online.
We provide a completely confidential and anonymous service. Please refer to our FAQs above, for more information. If you have any additional questions, please do not hesitate to contact us, using the phone number at the top of the page.
FAQs
Frequently Asked Questions
Q: When will you send my kit to me?
If your order is placed before 4pm on a working day, then it will be sent the same day. Otherwise it will be sent on the next working day.
Q: Why do you need my email address?
Your Patient Services Manager, Louise Wright, will email you your login details to access your results, a confirmation your kit has been dispatched and finally when all your results are ready. We do not sell on or email you any other marketing materials, that is why we do not ask you to opt in or out of anything.
Q: Do I need to use my real name?
No, but the postman does need to know where to deliver the kit to. As long as you use a name that will get the kit to you, then we do not need your real name.
Q: What does the kit packaging look like?
It will arrive in plain white envelope with your typed name and address on it.
Q: What if I have any more questions?
You can email Louise by replying to one of the emails she has sent to you. She will do her best to answer them.