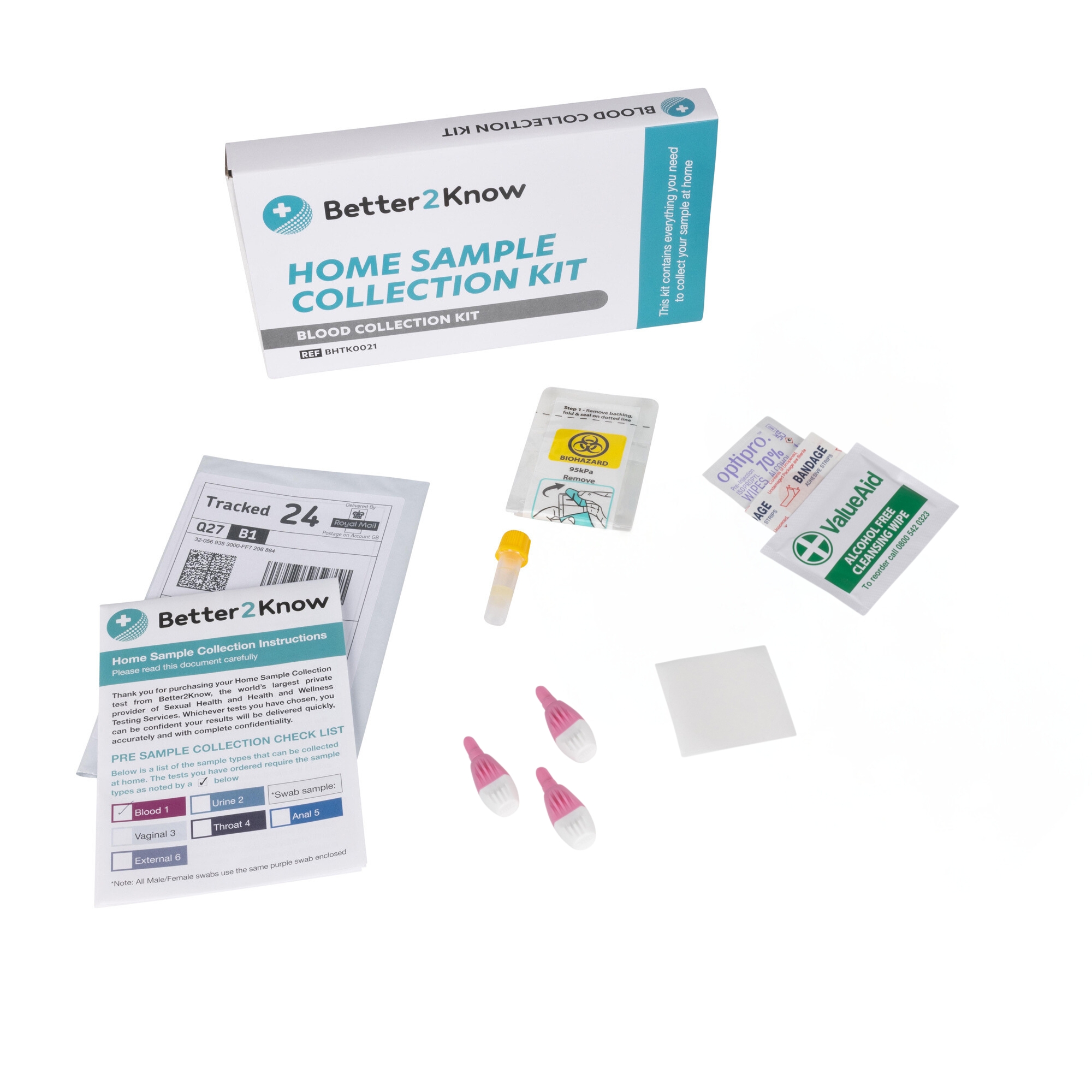 Product Description
How it works
FAQs
Product Description
Better2Know Terms & Conditions
What is the Heart Disease and Inflammation High Sensitivity C-Reactive Protein test?
This High Sensitivity test measures cardiovascular disease by identifying C-Reactive Protein (CRP), a protein produced by fatty deposits clogging the coronary arteries called atherosclerosis. By analysing CRP levels, we can determine your potential for developing inflammatory diseases like lupus, inflammatory bowel disease, or rheumatoid arthritis. The blood sample required by this test will measure the CRP levels produced by your liver.
Why consider a Heart Disease and Inflammation test?
Our Heart Disease and Inflammation test is a highly sensitive method for measuring CRP levels, so this is an essential first step in those potentially experiencing inflammation and cardiovascular issues. Even lower CRP levels are detected by this comprehensive test so long as they are significant enough to affect your cardiovascular health.
People who receive test results indicating CRP levels in the highest quarter of widespread results have 2 to 4 times the risk of cardiovascular disease than those in the lowest quarter of results. This test will provide beneficial information that enables you to determine your best course of action to avoid further issues.
Explain the Better2Know home testing process?
The test kit will be sent to your home, where you will follow the instructions provided to take your blood sample. Using the tools included in your kit, you will safely collect the sample and send it to one of our accredited Ireland labs using the pre-paid postage envelope, where it will undergo efficient analysis.
When would my test kit arrive?
When you order your test kit before end of business hours Monday-Friday, it will be dispatched that same day. You should receive your package within 2 to 4 workdays, though you can select our Special Delivery option at checkout to track the package.
How do I receive my results?
As soon as your results are ready, our Patient Services team will contact you directly via phone or email to relay your results. You may also log in to your secure patient portal on our website to check for your results, as they will be posted immediately upon completion.
What should I do about my test results?
Your results will provide measurements for your system's CRP levels. If they are high, we recommend speaking with a healthcare professional about next steps. Better2Know can assist you by scheduling a consultation with a skilled doctor in your area. You can also meet with your GP.
Elevated CRP levels can indicate several health complications. Since our test does not determine the cause of infection or inflammation, we suggest seeking further examination from a doctor to receive further answers and advice about your health.
How can I order my home test?
On this page, select 'Add to Basket' and proceed to checkout. You can also process your order over the phone with a member of our Patient Services team if you call the number listed above. Our trained professionals are available 24/7 to assist you and answer any questions you may have.
How it works
How It Works
Buying your home test kits online is simple:
1

Buy your test online.

2

Receive it in the post.

3

Provide a sample.

4

Return your sample to our lab in the postage-paid return envelope provided

5

Check your results securely online.
We provide a completely confidential and anonymous service. Please refer to our FAQs above, for more information. If you have any additional questions, please do not hesitate to contact us, using the phone number at the top of the page.
FAQs
Frequently Asked Questions
Q: When will you send my kit to me?
If your order is placed before 4pm on a working day, then it will be sent the same day. Otherwise it will be sent on the next working day.
Q: Why do you need my email address?
Your Patient Services Manager, Louise Wright, will email you your login details to access your results, a confirmation your kit has been dispatched and finally when all your results are ready. We do not sell on or email you any other marketing materials, that is why we do not ask you to opt in or out of anything.
Q: Do I need to use my real name?
No, but the postman does need to know where to deliver the kit to. As long as you use a name that will get the kit to you, then we do not need your real name.
Q: What does the kit packaging look like?
It will arrive in plain white envelope with your typed name and address on it.
Q: What if I have any more questions?
You can email Louise by replying to one of the emails she has sent to you. She will do her best to answer them.