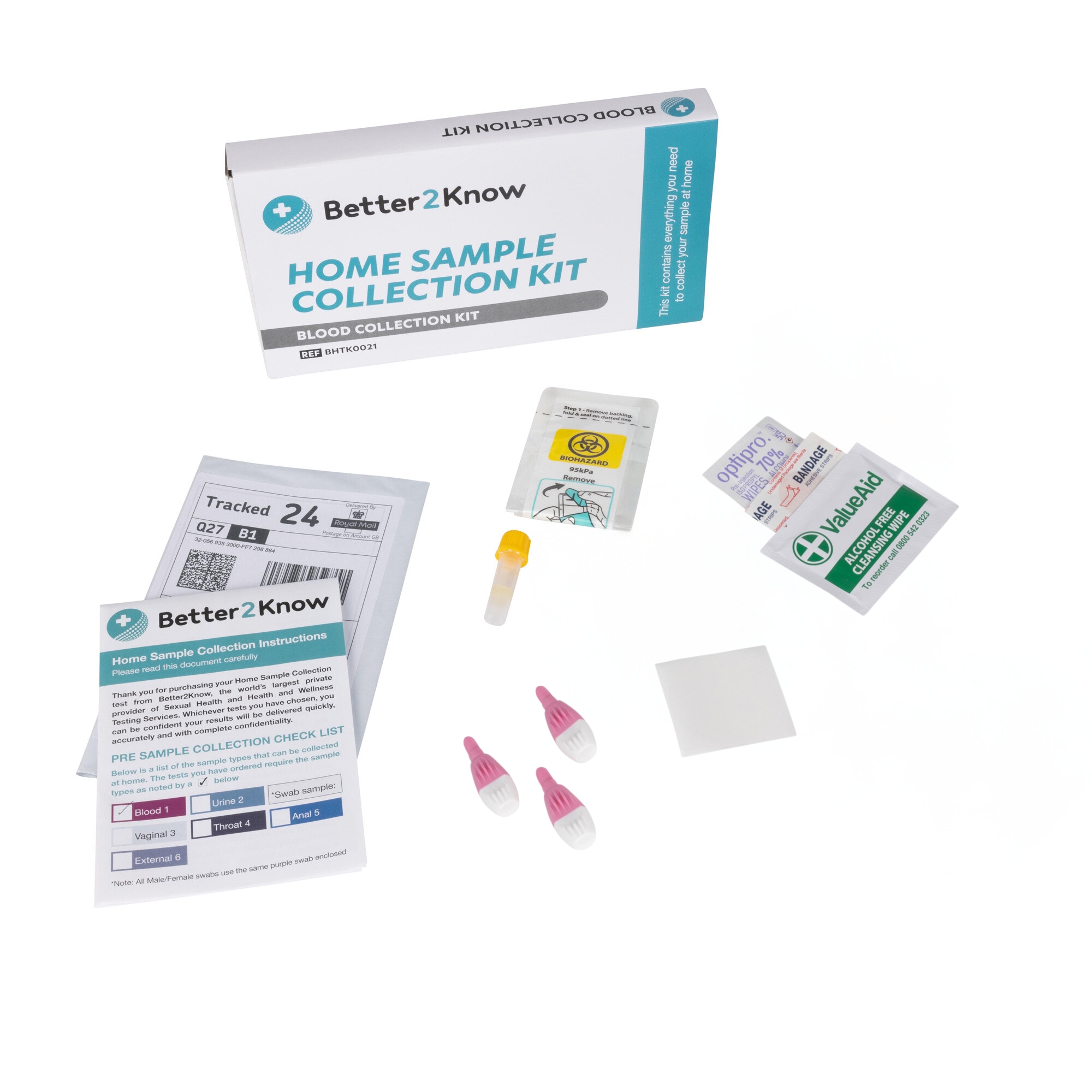 Product Description
How it works
FAQs
Product Description
Better2Know Terms & Conditions
What is Vitamin B12?
With the help of enzymes, Vitamin B12 contributes to energy production in the body by processing fats, proteins, and carbohydrates. It also helps maintain the health of your blood and nerve cells, just as folic acid (Vitamin B9) does. Vitamin B12 is found primarily in milk, fish, eggs, and cheese.
If you are deficient in B12, you may experience symptoms such as mouth sores, rash, memory loss, or depression. People who follow a vegan diet, drink heavily, are over the age of 50, or have digestive issues are at a higher risk of B12 deficiency.
When a Vitamin B12 deficiency goes unnoticed, neurological damage can occur. High levels of folic acid in the body can mask this deficiency, so it is important to determine B12 levels specifically. If you have experienced related symptoms or are generally concerned about your Vitamin B12 levels, we recommend you take this test.
Explain the Better2Know home test process?
This test calls for a blood sample, which you collect using the tools provided in our testing kit. Once you take your sample, you will send it to one of our accredited labs in Ireland to be analysed. The blood sample analysis will generate accurate result regarding your B12 levels.
When would my home test kit arrive?
When you order a kit before end of business hours Monday-Friday, it is sent out that same day. Your kit should reach you within 2 to 4 days via An Post, depending on your location.
How do I get my test results?
Within one workday after your sample arrives at our laboratory, your confidential results will be ready. You may check your secure patient portal on our website at any time, as your results will be listed there once ready. A member of our Patient Services team will also contact you directly to relay your results.
What should I do about my test results?
It is essential that you speak with a doctor about your results if your results indicate a Vitamin B12 deficiency, because long-term B12 deficiency can result in irreversible health conditions if left undetected. Better2Know can help schedule an appointment with a healthcare professional in your area to discuss your results. You can also meet with your GP. Meeting with a doctor or nutrition specialist is vital to avoiding adverse health effects and better understanding your results.
How do I order my test kit?
Ordering a test kit is easy. Simply select 'Add to Basket' to order this kit. You can also purchase the test kit over the phone by calling the number above. Our dedicated Patient Services team is available 24/7 to process your orders or answer any questions.
How it works
How It Works
Buying your home test kits online is simple:
1

Buy your test online.

2

Receive it in the post.

3

Provide a sample.

4

Return your sample to our lab in the postage-paid return envelope provided

5

Check your results securely online.
We provide a completely confidential and anonymous service. Please refer to our FAQs above, for more information. If you have any additional questions, please do not hesitate to contact us, using the phone number at the top of the page.
FAQs
Frequently Asked Questions
Q: When will you send my kit to me?
If your order is placed before 4pm on a working day, then it will be sent the same day. Otherwise it will be sent on the next working day.
Q: Why do you need my email address?
Your Patient Services Manager, Louise Wright, will email you your login details to access your results, a confirmation your kit has been dispatched and finally when all your results are ready. We do not sell on or email you any other marketing materials, that is why we do not ask you to opt in or out of anything.
Q: Do I need to use my real name?
No, but the postman does need to know where to deliver the kit to. As long as you use a name that will get the kit to you, then we do not need your real name.
Q: What does the kit packaging look like?
It will arrive in plain white envelope with your typed name and address on it.
Q: What if I have any more questions?
You can email Louise by replying to one of the emails she has sent to you. She will do her best to answer them.