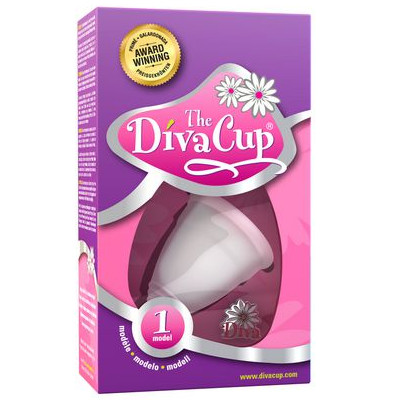 Product Description
Better2Know Terms & Conditions
Menstrual Cup for the no plastic period
The Diva Cup is a small, flexible, bell-shaped menstrual cup. It is used instead of tampons and sanitary pads. It is reusable, making it cheaper and environmentally friendly.
The cup is quick and easy to insert. You will soon get used to it, and it should only take a few seconds to insert and remove. The Diva Cup is hypoallergenic and free of acrylate, acrylic, BPA, elastomer, latex, phthalate, plastic, polyethylene and PVC, as well as colours and dyes. It is made from soft, medical grade silicone for comfort, durability and easy insertion.
This is Model 1, which is appropriate for women aged 30 and under, who have never delivered a baby vaginally or by caesarean (c-) section. While tampons need changing every few hours, depending on your flow, the Diva Cup lasts much longer (12 hours), withstanding around twice the absorption of a tampon or pad.
We recommend that your Diva Cup is emptied, washed and rinsed at least twice during a 24-hour period. Your reusable cup should be washed between uses with warm water and a mild, unscented soap.
With the Diva Cup, an effective, airtight seal is formed to prevent leaking and odour. There is also no need to remove your Diva Cup when visiting the toilet.
The Diva Cup will not affect your natural moisture, causing no vaginal dryness or harm to the vaginal wall. If you do have any medical or gynaecological conditions or concerns, please consult your GP before using a new brand of menstrual cup.
Buy your Diva Cup now.
FAQs
Frequently Asked Questions
When is my order dispatched?
All orders placed before 4.00pm are dispatched the same day in the first class post.
How much is delivery?
First class postage is free for all products.