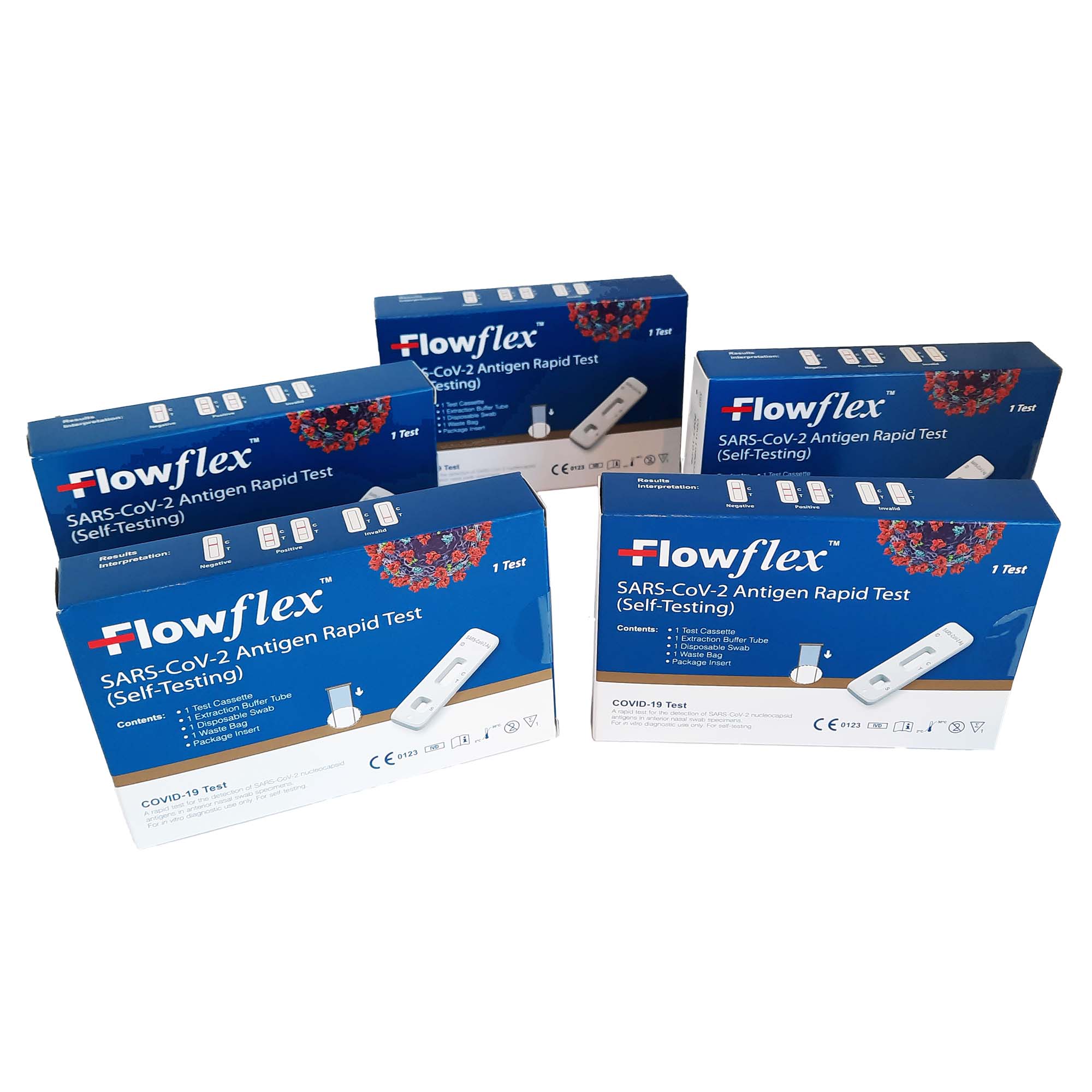 Product Description
Better2Know Terms & Conditions
This bundle of Covid-19 rapid antigen test kits can be used by you, in the comfort of your home to check if you have Covid-19 at the time of testing. If you test positive, this bundle can be used to test on all days until you are negative, or on specific days such as Days 5 and 6. If negative on days 5 and 6 your isolation can end if you have no symptoms.
You will receive your result in 15 minutes after taking your nasal swab
This bundle provides a discount of more than 50% when compared to buying individual tests
These tests cannot be used for travel or for entry into another country as they do not provide certificate proof.

Why choose Better2Know?

Better2Know has been providing home testing kits in Ireland to patients since 2012
This Rapid Covid-19 Lateral Flow test is CE marked and meets all regulatory requirements.
Your Rapid Covid-19 Lateral Flow test will be dispatched on the day you order if you order before 4pm (Monday to Friday)
Patient Services Team available 24/7 by phone, email and live chat

To order your tests, please click the Buy Now button above and select your chosen testing option.

When will I receive my test kits?

If you order your bundle before 4pm on a working weekday, your kits will be dispatched on the same day. You should receive your kits within 2-5 working days depending on your location.

Please contact our Patient Services team if you wish to organise a faster delivery service or if you have any further questions.

What should I do when I receive my test kits?

Your test kits can be used at any time upon receipt of them. All covid-19 rapid lateral flow test kits come with a comprehensive and easy to follow set of instructions that will guide you through the testing process. Please ensure you have read these before collecting your sample. The Rapid Covid-19 Lateral Flow test requires a nasal swab sample from each of your nostrils and will provide results in 15 minutes.

How will I receive my results?

Your covid-19 results from this test will be ready 15 minutes after you have completed your sample. One or two lines will appear on the small test cassette, one indicating a successful test and a negative result and two indicating successful test and a positive result.

What if I test positive for Covid-19?

If you test positive for covid-19 you should follow all current Irish government guidelines. You can find those guidelines here:

What if I change my mind?

If you cancel your order before it is dispatched, we will refund your purchase to you. We cannot accept cancellations once your kit is dispatched.
FAQs
Frequently Asked Questions
When is my order dispatched?
All orders placed before 4.00pm are dispatched the same day in the first class post.
How much is delivery?
First class postage is free for all products.